It is another legitimate weekend when Legit TV serves you top trending videos from their YouTube Channel. These trending videos are based on the most-talked-about topics in Nigeria over the past week; bordering on politics, sports, entertainment and hottest gist from the streets.
If you have not subscribed to the page yet, you can take two seconds to do so now by simply click here!
Watch the four(4) top videos below:
1. How helicopter crash killed 2 people in Lagos – Eyewitness
Facts have emerged on how a Lagos-bound helicopter from Port Harcourt crashed into a residential apartment in Opebi area of Ikeja, the state capital. The incident which occurred on Friday, August 28, left two crew members of the helicopter dead including the pilot, while a third person was left injured.
2. I want to take my family to Canada with this nylon picking business – Nze nylon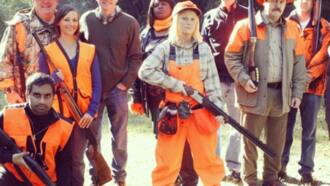 30 great Parks and Rec quotes that made the show unforgettable
Nze Arinzechukwu Osinachi, a 43-year-old man, says he is picking nylons and selling to companies that recycle them, so that he can take his family of eight to Canada. The hardworking father of six noted that he also intends to study engineering when he gets to Canada as this has been his dream for a while now.
3. CAMA: Nobody can take over my church – Primate Ayodele
Primate Babatunde Elijah Ayodele has categorically stated that nobody can take over his church in the wake of the recently amended Companies and Allied Matters Act (CAMA). In an exclusive interview with Legit TV, the fiery preacher noted that he built the church with his sweat and labor of many years, therefore, nobody can dictate to him how to run the affairs of his denomination.
4. A lot of Nigerian artistes did not want to work with me – Cuppy speaks on new album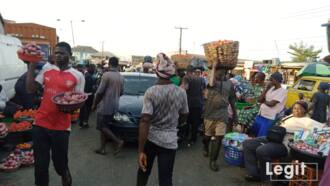 Coronavirus: Traders reveal hike in cost of food items as Easter beckons
Florence Otedola, aka Cuppy may be the daughter of a billionaire, but she has put all efforts into making sure she is recognised for her craft. First as a DJ and now with the release of her debut album as a musician. In this interview with Legit TV, she shares how tough it was for her to make this album, how some of her colleagues in the industry did not want to work with her and how she sees herself as an African rather than Nigerian.
Want to get even more awesome videos? Then subscribe to Legit TV today so that you never miss a thing.
Click here to subscribe!