– Japan's longest-serving prime minister has stepped down from his position
– Shinzo Abe said he cannot continue to make the best decisions for his people with worsening health
– The PM's decision came as a shock with no clear successor yet in place in the Asain country
PAY ATTENTION: Click "See First" under the "Following" tab to see Legit.ng News on your Facebook News Feed!
Shinzo Abe, prime minister of Japan, has resigned from his position on Friday, August 28, citing deteriorating health as a reason.
The 65-year-old is the longest-serving prime minister in the history of the Asain country, with his resignation bringing an abrupt end to a record-setting tenure with no clear successor yet in place.
According to Yahoo News, Abe has been over the years battling with "ulcerative colitis," a chronic bowel condition where the colon and rec'tum are severely inflamed.
The prime minister conveyed his decision to resign from office during an emergency meeting of the ruling Liberal Democratic Party (LDP).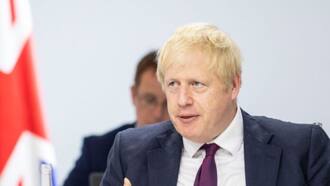 From a journalist to a Prime Minister, the amazing story of Boris Johnson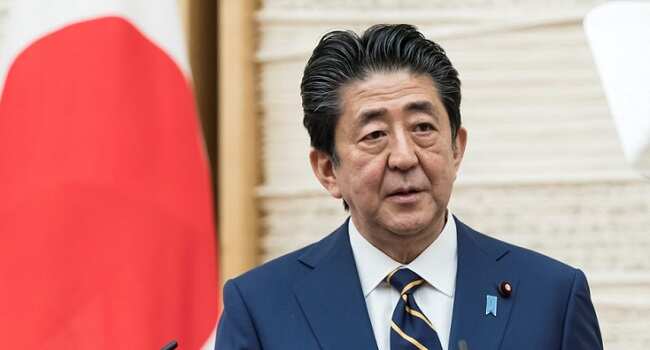 Tomomi Inada, a senior lawmaker and close ally to Abe, described the resignation of the prime minister as "sudden and unexpected" before adding that he was "stunned" by the development.
"I cannot be prime minister if I cannot make the best decisions for the people. I have decided to step down from my post," Abe said during a live public broadcast to the nation.
Prior to the Japanese PM's resignation, there have been intensified speculations and concerns over Abe's recent surprise hospital visits for unspecified medical checks.
It became clear that the longest-serving prime minister may not finish his tenure in office after his declaration of intention to resign during the emergency LDP meeting.
On Monday, August 24, Abe surpassed a record for the longest consecutive tenure as a premier set by his great-uncle Eisaku Sato half-a-century ago.
Japan rose to become the world's third-largest economy under him despite the coronavirus pandemic.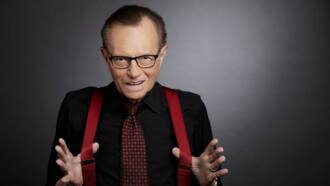 Larry King divorces his 7th wife: all the interesting details about the divorce
He is the first Japan's prime minister to meet President Donald Trump of the United States of America.
PAY ATTENTION: Install our latest app for Android, read best news on Nigeria's #1 news app
Meanwhile, Legit.ng reported that Ibrahim Boubacar Keita, the ousted president of Mali, has said he is no longer interested in getting back to power following a bloodless mutiny that brought an abrupt end to his administration.
The revelation was made by a former Nigerian president, Goodluck Jonathan, who briefed President Muhammadu Buhari during a visit to the State House on Wednesday, August 26.
Keita was forced out of the presidency as the political imbroglio that polarised Mali hit the climax on Tuesday, August 18.
Who's the better leader between President Buhari and Dr. Goodluck Jonathan? | Legit TV