– Church leaders who are aggrieved over the provisions of the CAMA 2020 can approach the NASS for redress, Vice-President Yemi Osinbajo has said
– The bill which was signed into law by President Muhammadu Buhari on August 7
– Many pastors have rejected the law which they described as a declaration of war against the church
PAY ATTENTION: Click "See First" under the "Following" tab to see Legit.ng News on your Facebook News Feed!
Religious leaders who are aggrieved over the provisions of the Company and Allied Matters Act (CAMA) 2020 have been advised by Vice-President Yemi Osinbajo has said to approach the National Assembly for redress.
Sections of the bill which was signed into law by President Muhammadu Buhari on August 7 stipulates that religious bodies and charity organisations will be regulated by the registrar-general of Corporate Affairs Commission (CAC) and a supervising minister.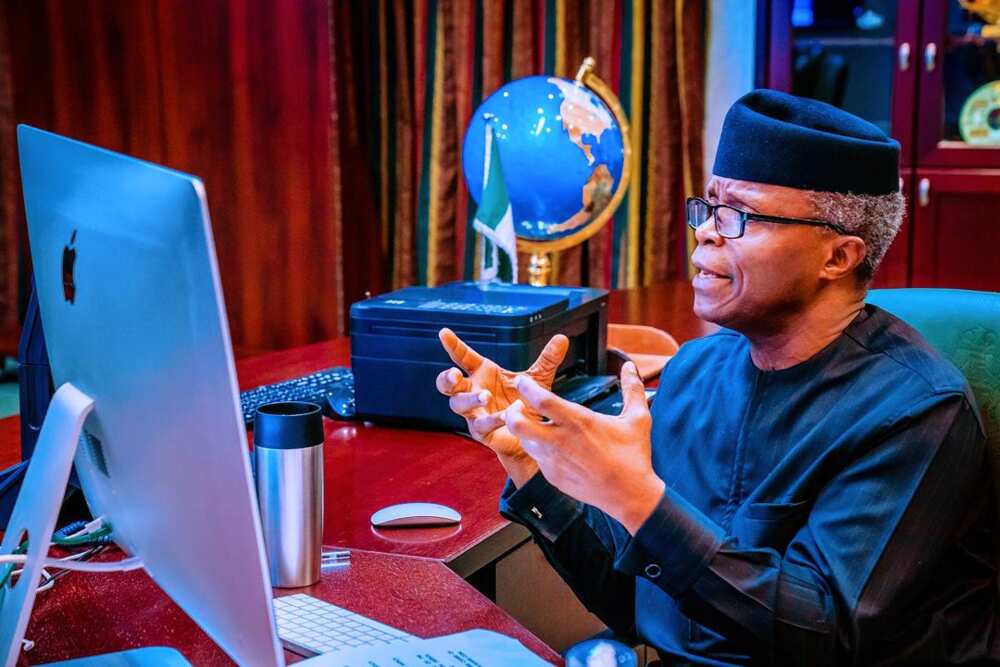 CAMA also provides that the commission may suspend the trustees of an association or a religious body and appoint an interim manager to coordinate its affairs where it believes there has misconduct or mismanagement.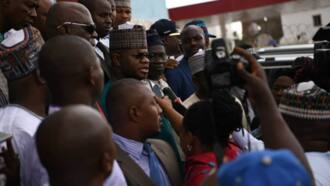 Kogi guber: Huge number of APC aspirants is due to my efforts, says Gov Bello
However, many pastors have rejected the law which they described as a declaration of war against the church.
But Osinbajo on Thursday, August 27, during a speech at the annual general conference of the Nigeria Bar Association (NBA) said the religious leaders can make recommendations to the National Assembly for the law to be amended.
"We are in a democracy and there is a process by which things can be done and that process is the one where you bring forward amendments to the National Assembly and they will do whatever is considered useful in the circumstance," he said.
Meanwhile, President Muhammadu Buhari has been asked by the Socio-Economic Rights and Accountability Project (SERAP) to rescind his assent to the CAMA 2020.
The group wants him to send the legislation back to the National Assembly to address its fundamental flaws, including removal of what it termed "repressive provisions of the Act".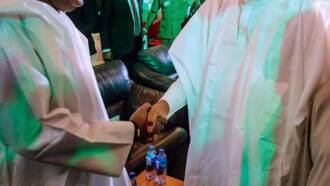 Buhari vs Atiku: What international media say about Nigeria's main presidential candidates
A letter by the rights group, dated August 22, is also asking that the registrar-general of the CAC, Alhaji Garba Abubakar and AGF Abubakar Malami (SAN) do not implement or enforce the CAMA 2020 until National Assembly repeals the legislation.
In another news report, the founder of INRI Evangelical Spiritual Church, Oke-Afa, Ejigbo Lagos, Primate Elijah Ayodele, has spoken against the new CAMA that seeks to appoint trustees over religious organisations.
In his interview with Legit TV, the clergyman said that nobody can appoint anybody over the church he invested his blood, sweat, and money on.
Primate Ayodele said that even if it is possible with the so-called other rich churches, it cannot happen with his.
PAY ATTENTION: Install our latest app for Android, read best news on Nigeria's #1 news app
CAMA: Nobody can take over my church – Primate Ayodele | Legit TV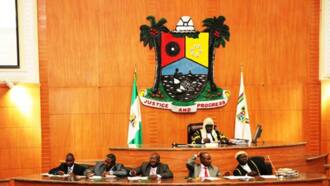 Revealed: 10 lawmakers who will not return to Lagos Assembly after 2019 elections