There seems to be a ray of hope beaming on Nigeria's long struggle with the dreaded and devastating coronavirus pandemic as the nation recorded a massive drop in new cases on Tuesday, August 25.
According to a tweet from the Nigeria Centre for Disease Control (NCDC), there were only 252 infections on Tuesday.
Also, the number of discharged patients which is 39,964, is coming closer to the confirmed cases (52,800) while the death toll rises to 1,007.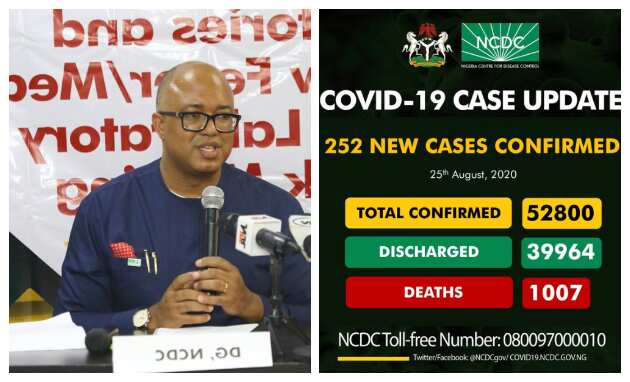 Added to this impressive and welcome development, there is even more great news for Lagosians as the state might stop being the epicentre of the disease soon with just 26 new cases as at Tuesday.
This is as Lagos came behind three other state on NDCDC's online chart. The states ahead of Lagos are Plateau (50), Enugu (35) and Rivers (27).