– Nigerians on social media have reacted funnily to Pastor Sam Adeyemi's tweet about Malians and their country
– The senior pastor of Daystar Christian Centre tweeted about what was going on in Mali and how Malians have a unique opportunity to lay a new foundationto become a developed economy
– Naira Marley's fans and other Nigerians, who initially thought Pastor Adeyemi was referring to "Marlians" flooded the cleric's comment section
PAY ATTENTION: Click "See First" under the "Following" tab to see Legit.ng News on your Facebook News Feed!
The senior pastor of Daystar Christian Centre, Sam Adeyemi, recently took to Twitter to opine that Malians have a unique opportunity to lay a new foundation for Mali to become a developed economy.
The cleric expressed hope that citizens of the country and the new leadership would have such vision, agree on the values that would make it achievable and hold leadership accountable for the execution.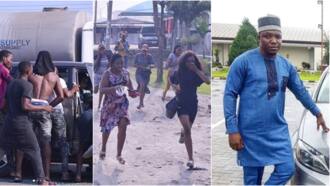 Xenophobia: Nigerians are worse than South Africans – Comedian Hyenana reacts to ongoing protest in Nigeria
Singer Naira Marley's fans known as Marlians and other Nigerians were momentarily confused with the word "Malians", which means the people of Mali.
They thought the cleric was referring to Naira Marley's fans until they read the tweet again for comprehension.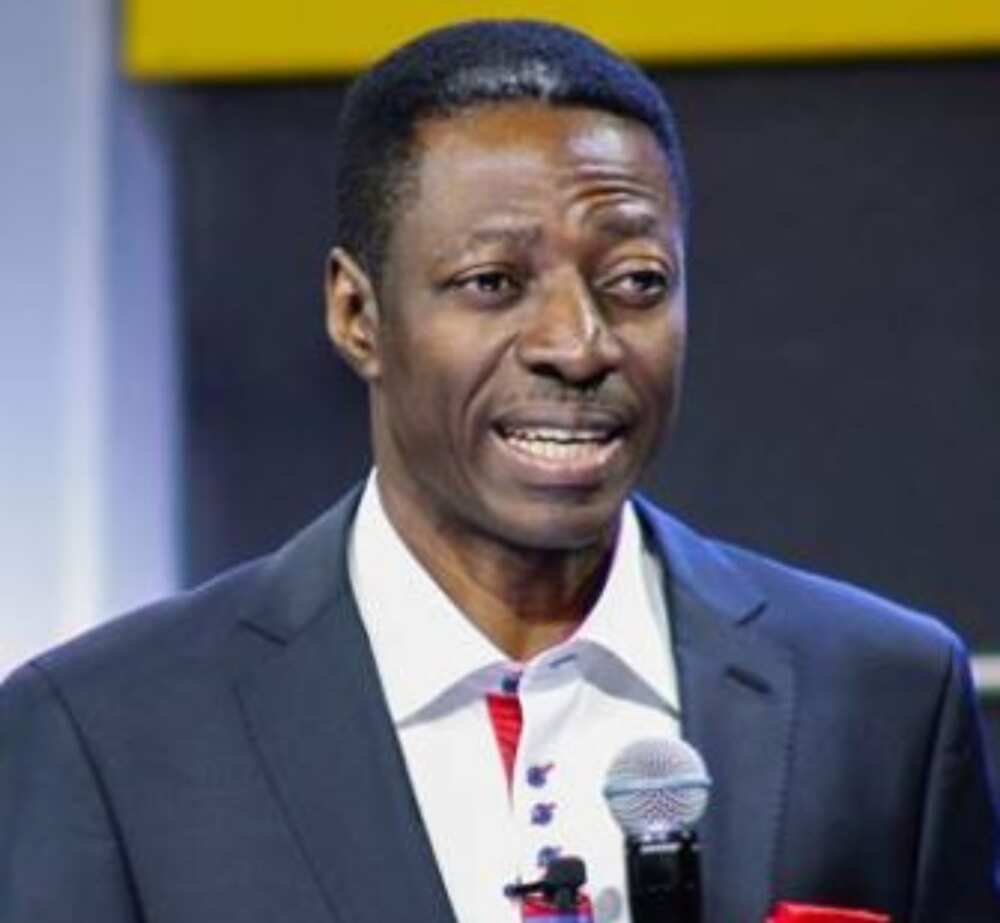 Pastor Adeyemi's comment section was immediately flooded as those who mistook Malians for Marlians admitted that they were initially confused when they first read the tweet.
Timmy Ambali with the Twitter handle @ambalium said she thought Pastor Sam was referring to Naira Marley's fans.
She wrote: "Ha, I thought it was "Marlians", my eyes need to be calming down o. Well done Pastor Sam."
Anisere Nelson with the Twitter handle @nelcares01 joked that the pastor is also Marlian. He wrote: "Pas Sam sef Na Marlian now, no dull am abeg welcome to the club my pastor."
Ayodele Samuel wrote: "I actually thought he was referring to Naira Marley fans at first."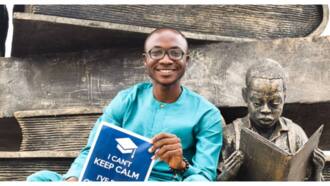 Nigerian man Prince Louis Adekola overwhelmed with joy after getting UK scholarship (photos)
Below are other reactions:
Meanwhile, Legit.ng previously reported that the senior pastors of Daystar Christian Centre, Sam and Nike Adeyemi, reacted to the reopening of churches directive by the Lagos state government.
In a statement from the church that was released on Friday, August 7, titled, 'Update On Resumption Of Physical Services', the pastors said congregational worship would not resume on Sunday, August 9, as announced by the state government.
The couple went on to state that online services would continue to hold until it is safe to reopen their auditorium in Lagos and other areas around the country.
Who is The Most Influential Nigerian Pastor? | Legit TV