– Top Nigerian singer, David 'Davido' Adeleke, recently opened up about some things during an interview with Grammy.com
– The music star who has dual citizenship admitted that he also experienced racism when he was studying at an American university
– Davido said that he was mocked at the university for being black
PAY ATTENTION: Click "See First" under the "Following" tab to see Legit.ng News on your Facebook News Feed!
Racism is an issue that is plaguing many dark-skinned folks living outside Africa and in other parts of the world. Time has shown that even the rich and famous are not exempted from these attacks and it has also led to numerous deaths, some of which gained attention in recent times.
Just recently, top Nigerian singer, Davido, shared some of his experience with racism as a teenager who grew up in America.
The Risky crooner said that he went to school in Alabama which was a predominantly white state. He added that being an African in a university that had only 13% black people was not easy.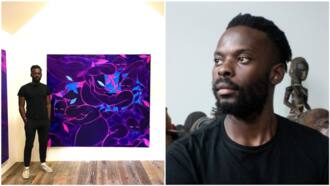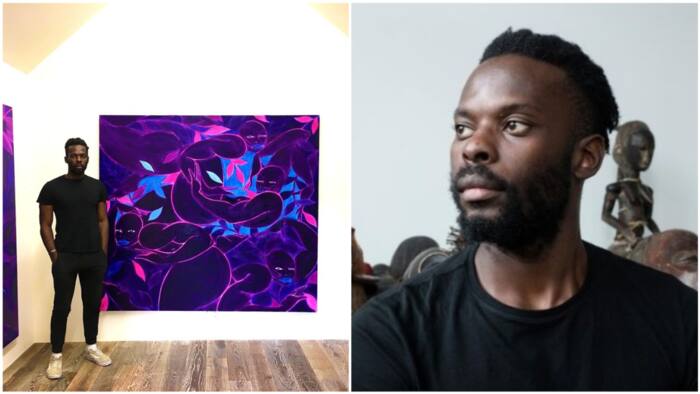 Another Nigerian man succeeds, makes int'l list of successful people under age 30 in art and style (photos)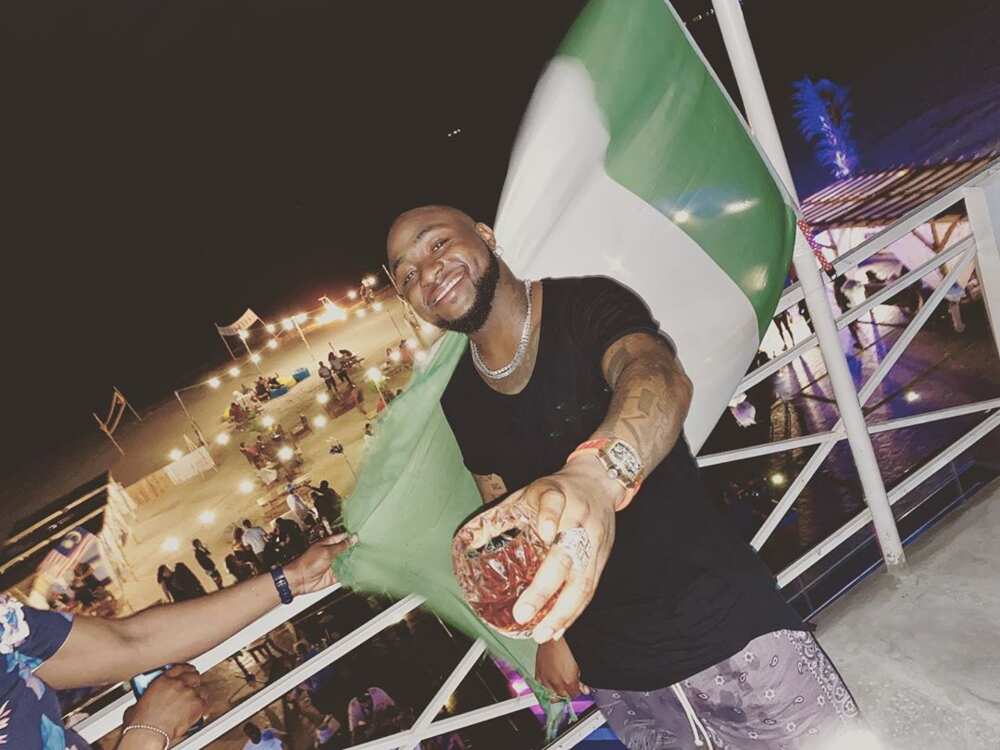 In his words: "It's crazy, because I'm from both America and Africa, so I know how both sides think. I went to school in Alabama. I went to college at 15. I was very young. And Alabama was a predominantly white state. So being an African kid in a university where it's 13% Black people, it's amazing. It's not easy. I had to learn a lot of the things when I was like, "Yo, why you look at me like that?" And not even just being black, being African. They used to ask me questions like, "Yo, how'd you get to America?" I'm like, "What you mean? I came on a plane." "Oh, y'all got airports?" Now every American wants to go to Africa. Everybody wants to know where they're from. So it's good to see the transition from not being appreciated, to being appreciated right now."
Speaking further, Davido said that he just had a son who is an American citizen and that he plans on speaking to him about the discrimination blacks' face and also to defend himself.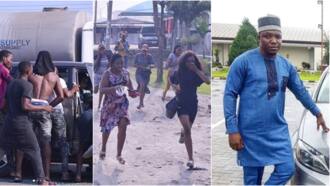 Xenophobia: Nigerians are worse than South Africans – Comedian Hyenana reacts to ongoing protest in Nigeria
He also touched on the subject of blacks also killing themselves despite championing the Black Lives Matter cause.
He said: "Sometimes just because of the color of your skin, you might not get a lot of honesty from somebody. You feel me? So it was just crazy.
This how I look at it: I just had a son and he's an American citizen. So imagine my son telling me, "Yo, dad, I want to go to the mall." And I have to explain to him like, "Yo, if the police stop you…" It's crazy how we have to tell them that part. I don't think growing up my dad ever sat me down and was like, "Oh, this is going to happen." But I have to do it for my son. I have to teach him as a Black man. As a Black man, you have to be able to defend yourself, number one. You're not going to get your way all the time and you just have to be a man and be strong. The other way I look at it, we're screaming Black Lives Matter, right? But we killing ourselves too. So the conversation is both sided, it goes both ways."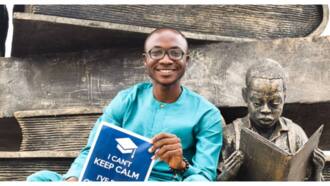 Nigerian man Prince Louis Adekola overwhelmed with joy after getting UK scholarship (photos)
Just recently, Legit.ng reported that Davido and his crew visited Nigerian billionaire, Ned Nwoko, at his Abuja mansion.
In the video that was shared online, the Blow My Mind crooner and his DMW crew were spotted at the large house, having a good time.
Among those seen in the video making merry were Davido's personal logistics manager Isreal, singer Perruzzi, and others.
PAY ATTENTION: Do you have news to share? Contact Legit.ng instantly
Davido or Wizkid: whom would you rather hang out with? | Legit TV